Summer 2015
Taxi to LHR …
Arrive HND…
I'm in Tokyo. Again. The journey has become almost invisible. I am here or there and life has acquired a dual nature; each one has influence on the other.
I feel like the princess awakening after pricking her finger and sleeping for one hundred years. My acute longing to settle down, to be in one place, to belong, has dissolved into surreal oblivion. The divided existence of my childhood has caught up with me and is suddenly where I belong. The lifetime of intervening years belongs to a stranger.
I stressed about the flight; not the preparation, that was strangely relaxing, but the check-in is always unpleasant. I was welcomed by name, with a smile. Greeted, I dared to feel hopeful, but was promptly tossed all over the place emotionally. There was no suitable seat, my batteries could be a security risk… who knew? Phone calls were necessary, forms were produced, questions, more phone calls and the spreading of doubt.
On no account would I be allowed to take my batteries on board. They had to be crated up and travel separately in the hold. There was still no seat.
Waiting… and lectures on security – as if the thought had not crossed my mind. At no point was it accepted that I knew what I was talking about. I have done this flight a few times now. I know what I need, where I need to sit, how it all works. This particular crew had never dealt with a wheelborne passenger before.
This was not merely a check-in, this was induced trauma as I was obliged to fight for my needs.
My body slowly slid into a state of shock. I lost control of hot or cold. First flaring red with unpredictable heat, then cold – so cold I began to shake – and this initially unnoticed by me, but picked up on by the check-in team.
My temperature began to swing, settled into plummeting until the shaking magnified to become deeply obvious, yes, even to me.
Shivering with cold, spazming with stress, I felt as if something, somewhere inside me had broken.
Except, now that my temperature is back to normal, and my body no longer shivers and quakes, now I feel as if finally something has come back together. Reunited after decades of what just could have been misunderstanding.
I insisted on staying in my chair right to the door of the plane. In spite of all the doubting and clarifying at the check-in, I had to be vigilant every step of the way to keep things on track so everything travelled and arrived where it should. The same on arrival, where I also insisted on transferring from the aisle-chair to my own wheelchair at the door of the plane.
The twelve hours between never passed so quickly. I was offered real food, an identifiable fish with sticky rice, vegetable and seaweed. I smiled. Where will you put the tray, they asked, how will you manage it? I don't know, I insisted, totally unable to stress, or feel even mild concern. Everything had changed.
The chap in the space beside me vacated his seat to eat elsewhere that I might use his table.
I sat high on my support-cushions, my hotwaterbottle was kept warm and I was wrapped in a quilt rather than the usual, useless blankets.
The hand luggage I use as footstool to prevent my legs dangling midair, was stored only at the last moment and returned to me as soon as rules and regs permitted.
I began slowly to recover as this turned into a reasonably  civilized flight.
I had had my life on pause, while I waited for the flight date to come closer. I packed and attempted to muster up the usual  worries about forgetting stuff, about nameless anxieties that refused to do more than unsettle me from the distance of shadows. I was almost anxious about the fact that I could muster no anxiety; bemused by an unusual sense of fun. It abandoned me at the airport, but slowly it has returned. Will it last? Will it endure beyond the next flight?
.
.
Landing on my wheels:
.
.
Catching up…
Today is blustery under blue sky, and Marunouchi calls like some wild romantic tale; weaves enticement through my gently warped brain as it throbs its self-awareness on the periphery of everything.
.
.
Out on the balcony for a break and, yes, fresh air, I become aware of the crane and the activity on a building a few blocks away. Scaffolding and plastic sheeting has been erected around the bottom and a crane is lifting materials onto each level. I can't really make out what is happening but decide to take some photos and to be inspired to record local building and rebuilding of this ever evolving megacity.
I am always surprised by the number of people working where, in UK there would only be one. I find enlightenment in a newspaper. Seeing an article about an American who plans to educate Japanese businesses to look after their shareholders better financially, as befits global business communities, I read that the traditional  Japanese attitude has been that jobs are for creating society and this has always had priority.
How civilised.
.
.
 Washout:
The high moisture content in the air means visibility is low and buildings disappear in the whiteout.
Climate change sees an unusually high number of late typhoons. The threat of local flooding grows, as two and later three typhoons all travel close enough to cause special weather warnings.
Work is progressing on the nearby building, its a bit like watching a computer game with stuff traveling up and down the side of the building, facilitated by what seem to be (because of the distance) toy figures in hard-hats.
.
.
 The joy of courteous ness
.
.
.
.
In spite of all the debris, Sumida still has spirit; an aliveness that seems frequently missing from some of the other rivers I follow. Its really good to be out and about after all the rain.
The Qua-birds – big black Japanese corvids – patrol the pine trees at the top of the sloping sides of the lower riverwalk. There are attractive walks higher up too. To me the corvids all have area sounds – the ones in this part of Tokyo (Ginza area) shouting 'Qua', while the ones in Yoyogi koen shout 'up, up' and still others seem to warn 'No, No'. I call them all Qua-birds.
.
.
.
.
Sartorial confusion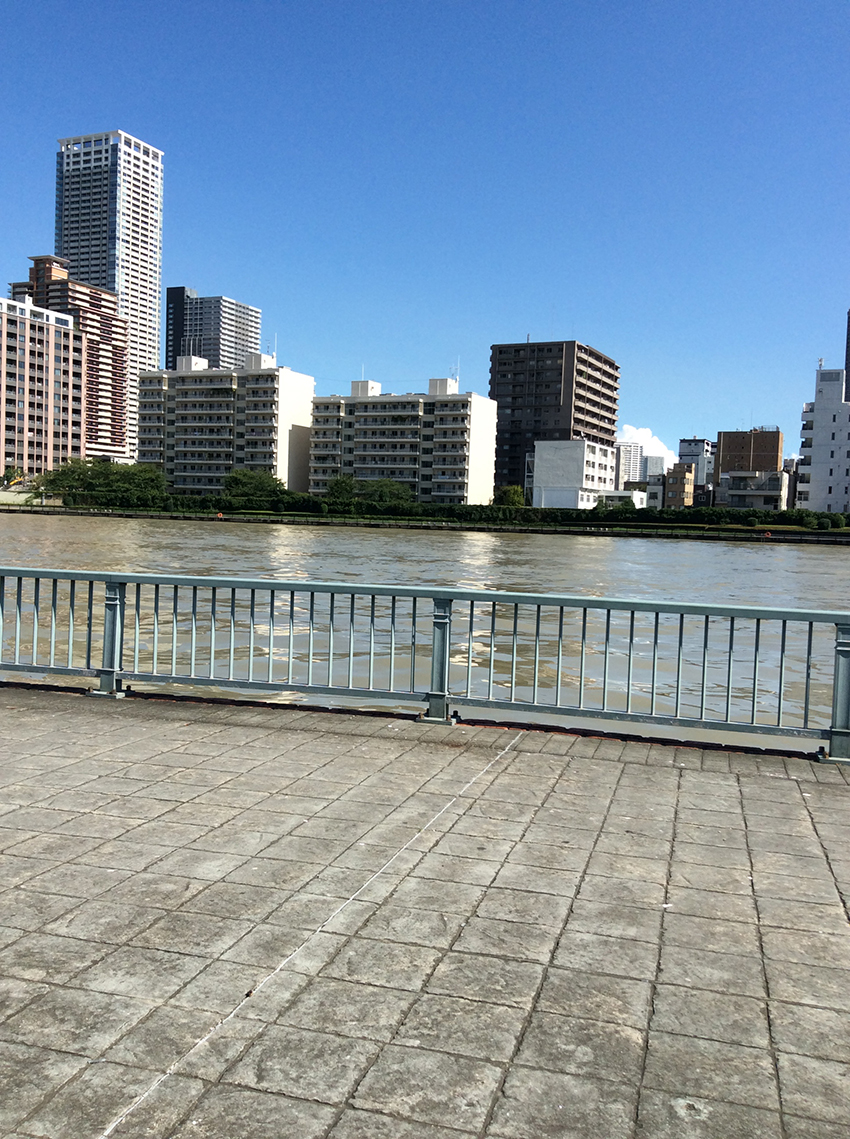 .
.
Creativity: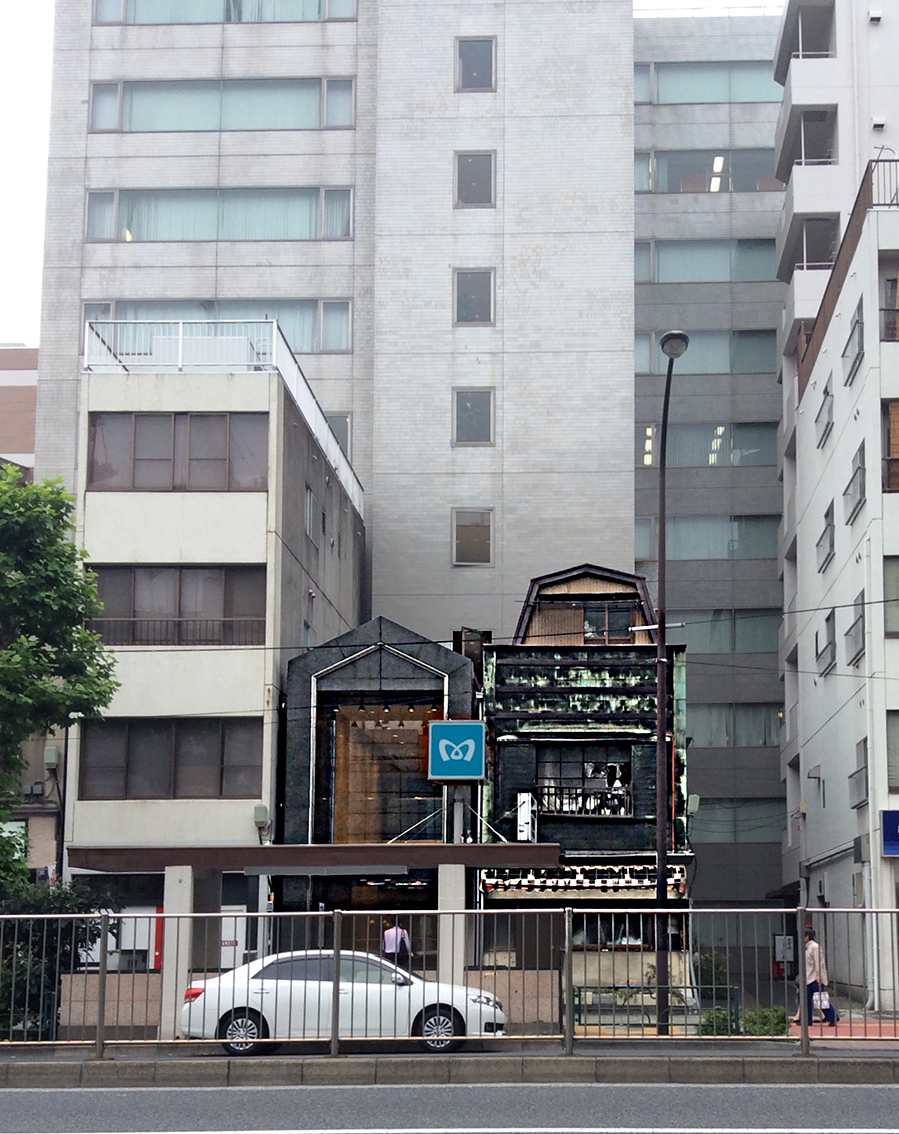 I'm learning a lot about harmony and about living.
.
.
Lazy Sunday:
.
.
Developers are given financial incentives to address the problem of ground drainage and while the new buildings do have impressive credentials on paper, I'm not sure how the area as a whole will cope if Sumida overflows – it does look like there will massive gaps in the improved defences…
Rain, wind and typhoons have certainly impacted on my stay.
.
.
Lying low: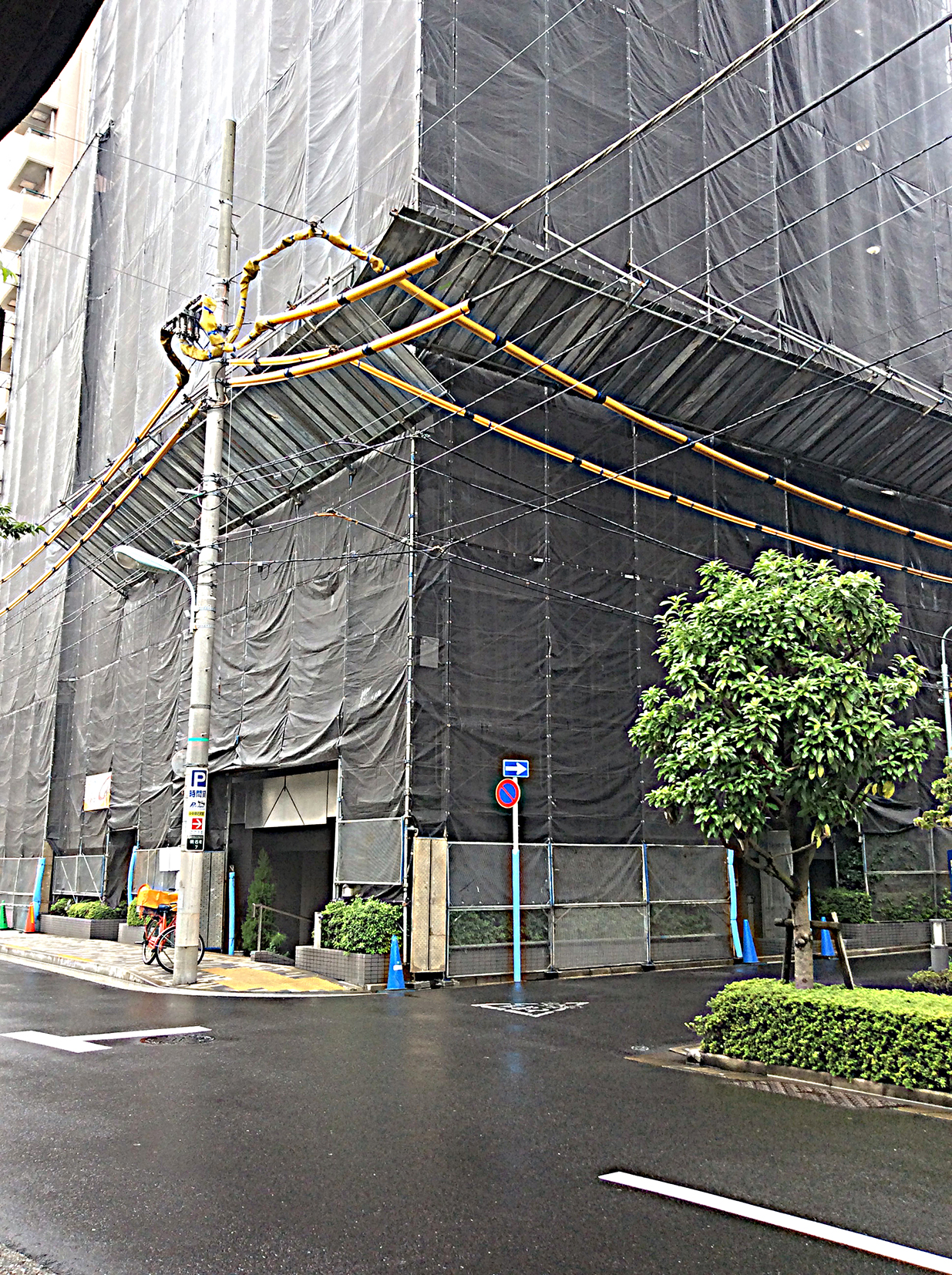 .
.
.
.
Temporary farewell to Ginza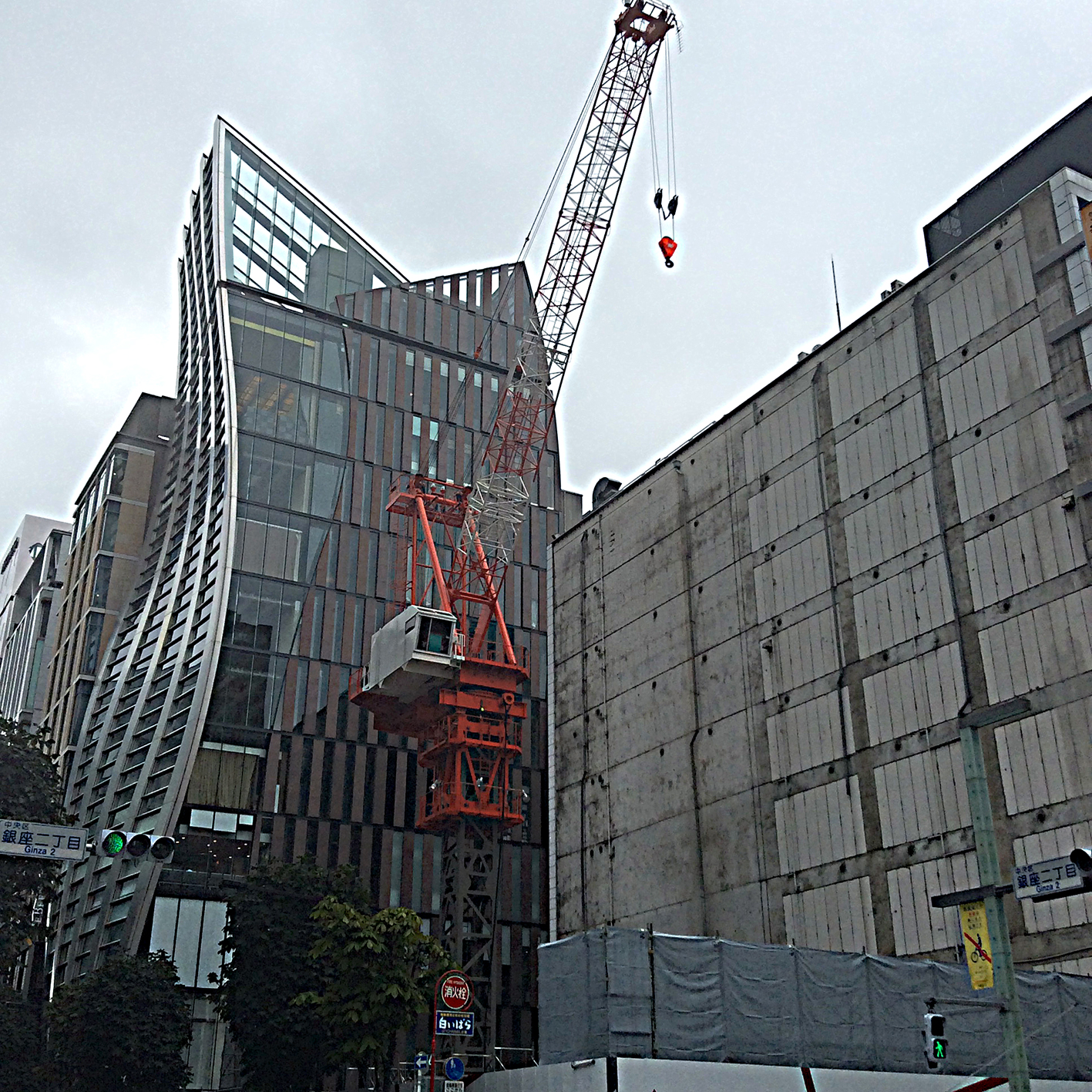 .
.
D-day. Departure day.